Top 5 Tours of India for Ample Excursion of This Mysterious Land
India has ample places and things to explore. The biological and cultural diversity makes it possible to create several tour plans here. From spiritual to Royal and luxurious, each category of the excursion is possible in India. Even if you search for various Tours of India, you will surely get a long list that becomes even more difficult to select. So, to help your select possible and easy, we will present the top India Tours that one must have opted for in their life.
Here we will briefly discuss the best Indian Tours, including the India Spiritual Tour, Golden Triangle India Tour, Southern India Tour, etc. Let us get to know in detail about each of the India tours so that you can easily pick up one at your convenience.
India Spiritual Tour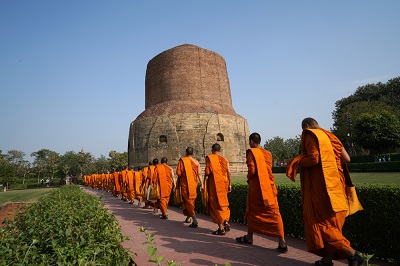 India is the land of the most magnificent and holy temples globally. These temples hold great importance not only for the devotees but also because of the mythological stories. From Kashmir in the North to Kanyakumari in the South, every corner of India has been touched by the beauty of some religions and their belief. The Hindu temples, Mosques, Churches, Jain Temples, and other shrines surviving in the country make it an excellent destination for a perfect spiritual Tour. The best way to make your trip a super better one is to know the story behind all the spiritually enlightened land in India.
Places to Visit: Puri, Vaishno Devi, Kumbh Mela, Mansarovar, Char Dham, Banaras, Haridwar, Rishikesh, Amritsar, Amarnath Yatra, etc.
India's Golden Triangle Tour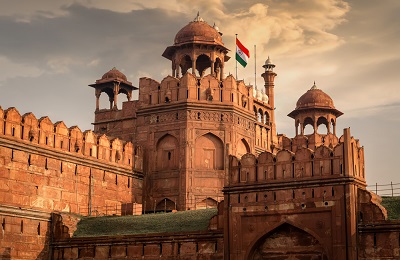 The Golden Triangle Tour of India comprises the three major cities of India, namely, Jaipur, Agra, and Delhi. These three lands part in India are at equal distance from each other and thus make a triangle with many Golden tourist places. You can begin your trip from any of the three places. This trip includes every theme, such as royalty, luxury, modern city, and leisure. On this trip, you can cover the major monuments in Delhi, including those from the Sultanate period to Mughal Period; next, you will move to Agra to cover the entire construction of the Mughal Period. At last, you will go in the days even order than these when Rajas and Kingdoms used to prevail.
Places to Visit: Himayus Tomb, Qutub Minar, Red Fort, Hawa Mahal, City Palace, Taj Mahal, Jama Masjid, Mehtab Bagh, etc.
Southern India Tour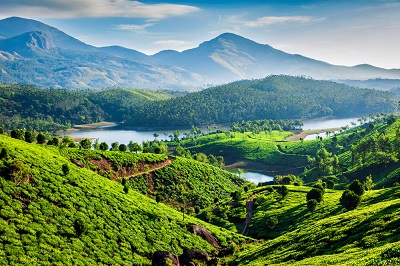 Whether north or south, India has comprehensive options to travel in all corners. But if you want to discover the gems of the South, then you must opt for any Southern India Tour. South is famous for its natural resources, technologies, South Indian Food, etc. The South Indian temples are one of the oldest temples in India, which remain preserved during invasions. The religions and the traditions of the people in South India are different from the Northern and other parts. This tour will also allow you to discover South culture and traditions.
Places to Visit: Hampi Badami, Kerala Backwaters, Varkala, Fort Kochi, Madurai, Pondicherry, Mysore, Coorg, Nilgiri Mountain, etc.
Indian Himalayas Tour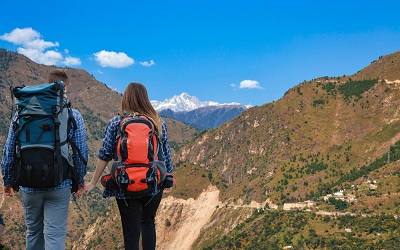 The Himalayas are the most beautiful part of India, covered with snow. Snow-covered mountains and the beautiful picturesque areas nearby make the day. The Northernmost States in India are located in the Himalayas. On the Indian Himalayas Tour, you get the chance to visit the coldest and most beautiful mountain regions in India. This area also includes the holiest temples in India, including the Char Dham Yatra. You can enjoy several activities in the Himalayas regions, such as mountain climbing, skiing, snow-sledding, trekking, etc.
Places to Visit: Leh Ladakh, Andretta, Kasol, Tirthan Valley, Spiti Valley, Borong, Lachung and Lachen, Mayodia, Ziro, Tawang, Chopta Valley, Kalpeshwar, Rishikesh, etc.
India Wildlife Tour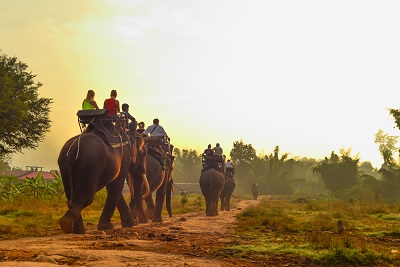 India is rich in flora and Fauna, with thousands and lakhs of species of creatures present at the different national parks and reserves. From Bengal Tiger to the Asiatic elephant, all the species of animals are there are India's wildlife reserves. Entire India has a variety of places where you can witness the wildlife. You can also accompany your wildlife tour with other activities such as animal feeding, Jungle Jeep Safari, Photography, etc. Further, it depends upon the rules and restrictions of the Wildlife reserve regarding what they allow you to do there.
Places to Visit: Kumbhalgarh, Bharatpur, Ranthambore, Corbett, Jamnagar, Kutch, Bhuj, Kaziranga, Bandipur, Ooty, Kanha, etc.
Conclusion
Therefore, here we discussed the five significant tours of India for Ample Excursion of this mysterious land. Since India is full of cultural and geographical variety, you won't find the same kinds of things in each corner; in fact, you will get the chance to enjoy the diversity. India is full of diversity, and this diversity opens the gates to a variety of tour options with various themes. These themes are enough to provide a variety of options to travelers. Whether you want to travel in the hottest or coldest place, royal or aesthetic places, all such places are present in the mysterious land of India.
If you're looking for a car wash near you, be sure to check out, car wash self service Many of these washes offer great deals on car washes and other services, so it's a great way to start if you need a car wash.
So, you can opt for any theme and book a package with LIH from the options that we provided you in the above list. LIH gives you the travel itinerary and bookings for every kind of India Tours. So, pick your type and refer to LIH travels for a fabulous tour experience.