The Ultimate Guide to Creating a Healthcare Marketing Strategy that Works
Healthcare marketing can be an extremely complex, but it's still an essential part of your business if you want to attract and retain new customers in today's cutthroat market. If you're looking for more information about how to create a healthcare marketing strategy that works, then you've come to the right place! In this guide, I'll walk you through every step of the process and give you plenty of actionable advice that you can put into practice right away in order to drive more qualified leads to your business and improve your bottom line. Let's dive in!
Define Your Target Audience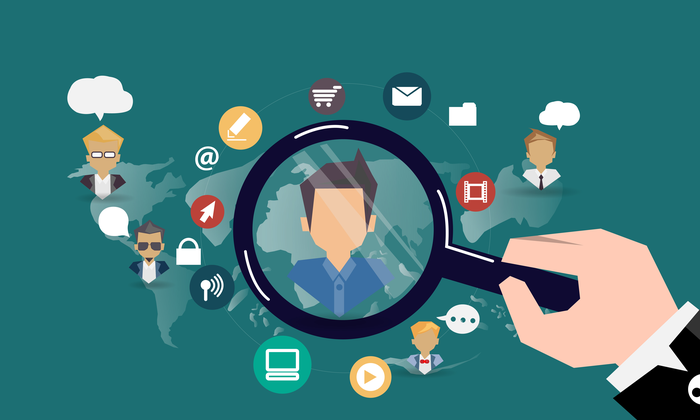 To reach your target audience, you'll need to understand who they are and what their needs are. You'll also want to know the demographics of your market – things like age, gender, location, education level and income. The better you know these factors, the more successful your marketing strategy will be.
Research Your Competitors
You may be wondering where to start when it comes to creating your healthcare marketing strategy. One of the most important steps is researching your competitors. You should have a list of at least three of the leading competitors in your industry and learn as much as you can about each company's marketing efforts. What are they doing? What are they not doing? What do you think is working for them and what do you think isn't working for them? This research will help you create an individualized healthcare marketing strategy that works for your business.
Set Your Goals
Setting goals is an important step in the process of creating a healthcare marketing strategy. What are your goals? Do you want more new patients? Do you want to increase referrals from existing patients? How do you plan on achieving these goals? Once you have defined what your goals are, it is time to set some milestones.
Develop Your Messaging
Your healthcare marketing strategy must be clear, concise and focused. It's imperative that you know your audience well and have identified the problem you're solving for them. Once you understand this, it will become easier to craft your messaging around the problem you are solving.
Create Compelling Content
Healthcare marketing is an ever-changing field, which can make it difficult for marketers. The key is knowing how to adapt your strategy and content based on the current landscape. Here are six different approaches you can take when creating content for healthcare marketing campaigns:
1) Research the competition and see what they are doing well. This will help you create better content that resonates with your audience and has a higher chance of going viral.
2) Keep up with industry news so you know what's going on before your competitors do.
3) Develop ideas around the latest trends in healthcare marketing and think about how these might apply to you, your company, or your products.
4) Be creative! You'll never come up with something new if you're just copying what someone else has done.
5) Focus on generating conversations and interactions between users, not just making sales.
6) Ensure your content aligns with your brand voice and design elements, while also staying true to its objectives.
Implement an Effective SEO Strategy
An effective SEO strategy will help you rank higher on search engine results pages and drive more traffic to your website. It also helps you connect with people in your target audience who are actively looking for your services or products. Here's what you should do:
Write detailed, keyword-rich content for each page of your website. Search engines like Google use the words on the page as a measurement for ranking them for certain search terms.
Submit your site to search engines so they can crawl it and add your site to their index; don't forget to include keywords! Promote Your Content
The healthcare industry is in need of innovative marketing strategies. In this post, we'll explore how you can create the perfect healthcare marketing strategy for your business by following these five steps:
Understand Your Audience
Develop Your Goals
Define Your Brand Identity
Create A Campaign
Evaluate The Results You might want to start by looking at how many people are sharing posts on social media. One way to do this is using Facebook's built-in analytics tool called Insights.
Analyze and Adjust Your Strategy
You need to know what your target audience is and what they're looking for when it comes to healthcare marketing. You need to understand the mindset of your customers and what they need in order to make the best decisions possible. It's also important for you to know your competition, both their strengths and weaknesses, so you can create an effective marketing strategy that will help you take them down.
Conclusion
There is no one-size-fits-all approach to marketing healthcare products and services. The key is in understanding your target market and what they need from you. Use this guide as an outline for developing your own strategy, but make sure you customize it based on the needs of your customers.